Like anyone else, many military personnel are proud and loving owners of their own pets. While they are stationed at bases and military installations such as the ones local to our are (Ft. Bragg, Pope AFB, Cherry Point) these pets are wonderful companions for service members – especially those who are single or without any family in the area. Nevertheless, often there are times where the duty of serving our country conflicts with the ability to own and care for a pet. Here in our are men and women of the armed forces are deployed, sent to training deployments, or re-assigned toplaces where their pets cannot go. Even on short trips, without a capable friend or ability to afford expensive kenneling services, military pet owners are forced to unwillingly surrender their beloved pets. Pet adoption and foster care are ways you can serve those who serve our country and care for the animals they love.
There are two ways you can help.
Fostering a Military Pet
There is an organization in our area that is focused on fostering pets during the service personnel are away.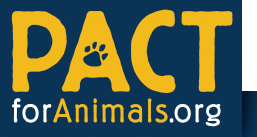 PACT works directly with all military service members to match their companion animals with appropriate foster homes that will give them the care and love they need while their owners are deployed. They facilitate the foster home placement via a written agreement that outlines the terms of the relationship and protects the interests of all parties involved.
Adopting a Military Pet
There are non-profit shelters located in Central NC that work directly with pets who have to be left behind by military personnel.
It Takes A Village
http://ittakesavillagerescue.com/adopt
Abandoned Love Animal Rescue
https://www.facebook.com/AbandonedLoveAnimalRescue/
You can also find pets for adoption at the Cumberland County Animal Rescue as well.