Water Cremation for Pets
At the heart of what Companah can offer your practice is water cremation (also sometimes referred to as bio cremation or green cremation). Utilizing alkaline hydrolysis, the process is more like natural decomposition than any other method of disposition. Learn more here.
Open House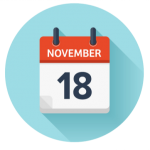 We'd love to invite you and your team to visit our facility on Sunday, November 18 from 2:00pm – 5:00pm. Come and learn more about alkaline hydrolysis and how we can help you serve your clients.
Continuing your care…Here in North Carolina

Our facility is here in the central part of our state, allowing us to partner with veterinarians all over this state. We think it's important that you can tell your clients that their pet will remain close by.